AVOD Advertising Stats For 2022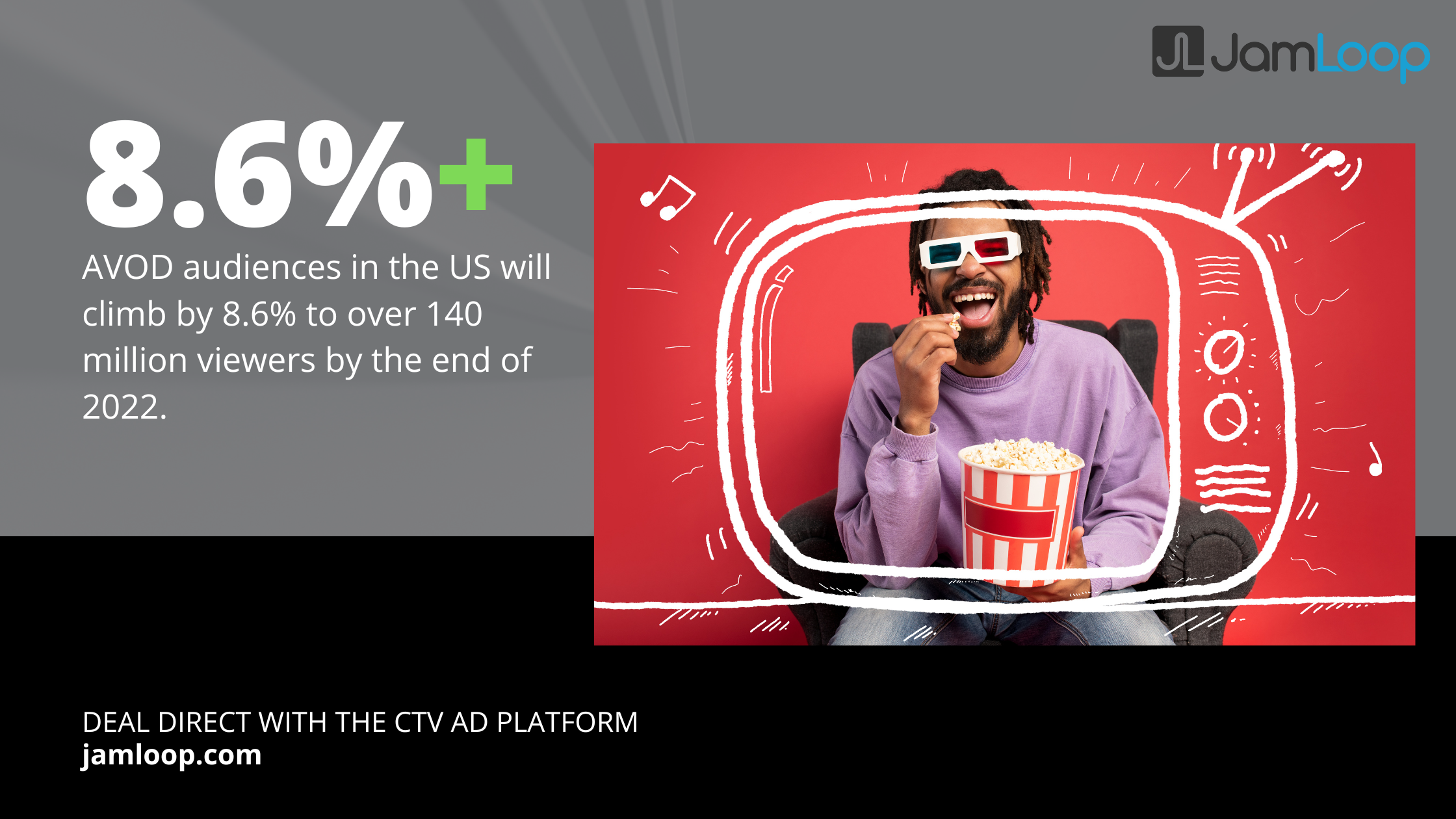 JamLoop Makes AVOD Easy and Efficient
According to the recent eMarketer forecast from Insider Intelligence, the number of AVOD audiences in the US will climb by 8.6% to over 140 million viewers by the end of 2022.
As more people begin to tighten their monthly expenses, subscription burnout is becoming a reality. The result is welcoming a shift of power from subscription video-on-demand (SVOD) to advertising-based video-on-demand (AVOD) platforms.
JamLoop's DSP allows brands to advertise on AVOD platforms with industry-leading audience targeting and advanced bidding optimizations.
Five Jaw Dropping OTT/CTV AVOD Advertising Statistics

:
Targeting Advertising-based Video On Demand (AVOD) Audiences
AVOD audiences are individuals of any age who, at least one time per month, view videos on an ad-supported platform. These are platforms that primarily provide professionally generated content, using an app or website. Types of these apps include Hulu, The Roku Channel, Peacock, Pluto TV, and Tubi. They are different from apps reliant on user-generated material, such as Twitch, YouTube, and social media sites.
SpotX recently reported most AVOD viewers are between ages 18 to 34, but older generations are streaming more AVOD as they view it as a cost-effective alternative to television.
With JamLoop's audience targeting capabilities, you can target your advertising campaign to specific behaviors and demographics across major AVOD platforms.  Contact our team to get started!